ARC provided by the author via NetGalley in exchange for an honest review.
Synopsis:
"If I am more alive because love burns and chars me, as a fire, given wood or wind, feels new elation, it's that he who lays me low is my salvation, and invigorates the more, the more he scars me."
Ash Jensen, a squeaky-clean sophomore at the University of Tennessee, has a trail of baggage a mile long―she buried her fiancé only a year and a half ago. She swore she'd never love again but when she finds herself interned to a yummy Canadian conservation officer that promise is tested big-time. Kade Gyllenhahl sports wild tattoos, a rebellious attitude and a fohawk to die for. He's definitely the wrong man for her and she knows it.
Kade doesn't have time for a girl like her. She's a pretentious, unreadable princess who lives her life by her parents' rules. Kade knows nothing about her past and he'd prefer to keep it that way. Besides, he'll lose his job if he sleeps with Ash. Now if only he could get his mind off her.
When the two of them end up alone and isolated on a routine field trip in the woods, things get a little complicated...
One man afraid of commitment.
One woman afraid to love again.
Two lives.
Two hearts.
One life-changing journey.
Review:
ARC provided by the author via NetGalley in exchange for an honest review.
What a story! I am so glad I had the opportunity to read this book and to be introduced to a great author! You go, Hayden Hill.
The story dives right in and you meet Ash and Kade. The two of them are looking to escape in some way or the other. I hate giving too much away in my reviews so I'll stop here. Although some parts were a tad bit predictable (let's face it- when you read a specific genre all the time it's going to happen), I couldn't put this down. The pacing and the writing was SO up my alley. It's such a beautiful story, you guys!
The characters were all wonderful!
Ash and Kade were SO likable and I was rooting for them from the very beginning!
I'd also like to point out that Insta-love usually doesn't float my boat but it didn't bother me the way it was done in this book. Kudos, Ms. Hill!
CAN I JUST SAY...THE SUSPENSE AND THE DRAMA IN THE MIDDLE OF THE BOOK!!!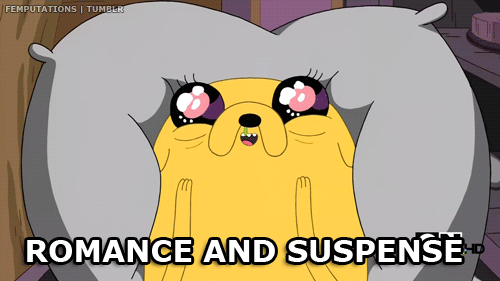 My little heart could barely take it. Holy crapola. It reminded me of that movie The Grey with Liam Neeson. Except not as cold and definitely not slow paced like that movie.
The only reason I thought it was 4 stars is because it lacked some steam factor for me. Yes, we get some action but I feel like it had more potential in that department.
All in all, if you're looking for a well-written and suspenseful New Adult- GET ON IT!