What was once the western United States is now home to the Republic, a nation perpetually at war with its neighbors. Born into an elite family in one of the Republic's wealthiest districts, fifteen-year-old June is a prodigy being groomed for success in the Republic's highest military circles. Born into the slums, fifteen-year-old Day is the country's most wanted criminal. But his motives may not be as malicious as they seem.
From very different worlds, June and Day have no reason to cross paths - until the day June's brother, Metias, is murdered and Day becomes the prime suspect. Caught in the ultimate game of cat and mouse, Day is in a race for his family's survival, while June seeks to avenge Metias's death. But in a shocking turn of events, the two uncover the truth of what has really brought them together, and the sinister lengths their country will go to keep its secrets.
Full of nonstop action, suspense, and romance, this novel is sure to move readers as much as it thrills.
How did I wait SO LONG TO READ THIS BOOK?! Seriously, I'm so glad I finally got around to reading this!
I freaking loved everything about this book. It was so well written and I thought the world building was fantastic. The only downside was that I felt it was a tad short but I'm sure it's just because I was enjoying it so much that I feel jipped lol. Good thing I have all the books ready and at hand!
I know I'm late to the whole "I love Day" party but, Day, will you marry me? Jeeeez, I love this character. It's so refreshing to see a genuine male character in a YA book. He's him. He doesn't hide behind the "I'm a jerk but I really care" facade. Not only is he a sincere character, but he's also incredibly smart, loyal, strong, and HANDSOME (couldn't leave that out!)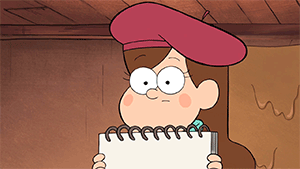 June is also an amazing character. She and Day actually share many characteristics. It's interesting to learn how alike they actually are when they were living such different lives. There were a few times I felt she was cold and disconnected but that's her! She's a prodigy who is a very calculating person.
I thought all the characters were strong and well developed- save for one and that's only because that person died near the beginning of the book which KILLED me and I really wanted to learn more about that character. Hopefully we learn more of said character in Prodigy (crossing my fingers.) I'm just gonna come out and say it: Thomas gives me the heebiejeebies. Seriously. He's such a shady Gross McGrosserson.
OH! Marie Lu, thank you for the lack of a love triangle. FINALLY. Although I have no idea what will happen in Prodigy and Champion I'm glad there was none of that in Legend.
I can't wait to read Prodigy!