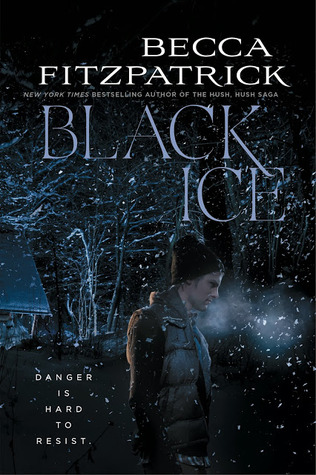 Sometimes danger is hard to see... until it's too late.
Britt Pfeiffer has trained to backpack the Teton Range, but she isn't prepared when her ex-boyfriend, who still haunts her every thought, wants to join her. Before Britt can explore her feelings for Calvin, an unexpected blizzard forces her to seek shelter in a remote cabin, accepting the hospitality of its two very handsome occupants—but these men are fugitives, and they take her hostage.
In exchange for her life, Britt agrees to guide the men off the mountain. As they set off, Britt knows she must stay alive long enough for Calvin to find her. The task is made even more complicated when Britt finds chilling evidence of a series of murders that have taken place there... and in uncovering this, she may become the killer's next target.
But nothing is as it seems in the mountains, and everyone is keeping secrets, including Mason, one of her kidnappers. His kindness is confusing Britt. Is he an enemy? Or an ally?
BLACK ICE is New York Times bestselling author Becca Fitzpatrick's riveting romantic thriller set against the treacherous backdrop of the mountains of Wyoming. Falling in love should never be this dangerous…
I devoured this book, guys! Holy shit. I finished it a few days ago and I cannot stop thinking about the story and the characters. I can't wait to re-read it LOL. This is hands down one of the most thrilling books I have read in some time!
I will not delve into specifics since it is a mystery book and I want you all to experience the awesomeness of it first hand. But, I will (as vaguely as possible) express my thoughts!
I don't know what it is about books set out in nature but I absolutely LOVE them. Maybe it's because in Miami hikes consist of hauling your groceries from the store to your car or being eaten alive by mosquitoes in the Everglades. The way Becca Fitzpatrick painted the surroundings was just perfect. I felt like I was physically there.
The characters were freaking awesome and I felt that the development for the main characters was really well done. Especially since it added to the intrigue and tension throughout the book. The t
wists and turns in this were absolutely RIDIC! If you're in the mood for a raw, dark, and suspenful book, YOU HAVE TO READ THIS. Go pre-order this NOW! (links below)