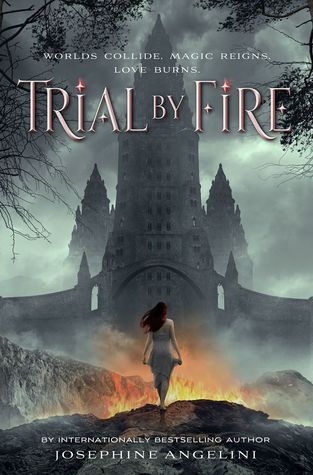 Expected release date: September 2, 2014
Love burns. Worlds collide. Magic reigns.
This world is trying to kill Lily Proctor. Her life-threatening allergies keep her from enjoying many of the experiences that other teenagers take for granted...which is why she is determined to enjoy her first (and perhaps only) high-school party. But Lily's life never goes according to plan, and after a humiliating incident in front of half her graduating class Lily wishes she could just disappear.
Suddenly Lily is in a different Salem - one overrun with horrifying creatures and ruled by powerful women called Crucibles. Strongest and cruellest of all the Crucibles is Lillian . . . Lily's identical other self in this alternate universe. This new version of her world is terrifyingly sensual, and Lily is soon overwhelmed by new experiences.
Lily realizes that what makes her weak at home is exactly what makes her extraordinary in New Salem. It also puts her life in danger. Thrown into a world she doesn't understand, Lily is torn between responsibilities she can't hope to shoulder alone, and a love she never expected.
But how can Lily be the saviour of this world when she is literally her own worst enemy?
How beautiful is that cover, ladies and gentlemen?!?!?! Being that I got this book in my BEA haul, its not the cover my copy has (sobs). I have a confession to make... this is my first Witch/Magic book (excluding Harry Potter).
What an awesome book. I'm so impressed with Josephine Angelini! The world she created for the readers is really impressive-it was different and exciting and vivid. The flow of the story was smooth and a pleasure to read.
I will confess, Lily was annoying to me in the beginning with how fragile she was due to her allergies (not a spoiler). But, I understand that it played an important part in the development of the character and the story.
The only complain I have was Lillian (parallel universe Lily). I felt that she was underdeveloped as a character. There wasn't a whole lot going on there but I hope that the sequel gives us the opportunity to delve more into her character.
All in all, I definitely recommend this book! I can't believe I have to wait forever for the sequel- especially with that cliffhanger!