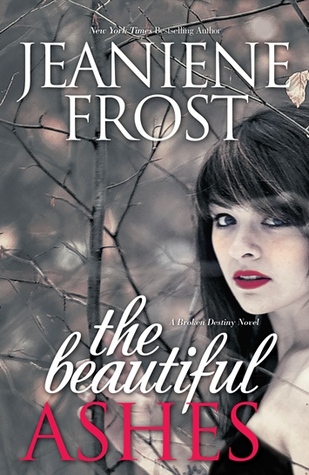 Expected release date: August 26, 2014
I

n a world of shadows, anything is possible. Except escaping your fate.
Ever since she was a child, Ivy has been gripped by visions of strange realms just beyond her own. But when her sister goes missing, Ivy discovers the truth is far worse—her hallucinations are real, and her sister is trapped in a parallel realm. And the one person who believes her is the dangerously attractive guy who's bound by an ancient legacy to betray her.
Adrian might have turned his back on those who raised him, but that doesn't mean he can change his fate…no matter how strong a pull he feels toward Ivy. Together they search for the powerful relic that can save her sister, but Adrian knows what Ivy doesn't: that every step brings Ivy closer to the truth about her own destiny, and a war that could doom the world. Sooner or later, it will be Ivy on one side and Adrian on the other. And nothing but ashes in between…
Melody: Please note that I did not finish this book, I read up to 60% and everything I say in this review only pertains to that portion of the book.
Betsy: It literally pains me to give this book such a low rating. Jeaniene Frost is one of my favorite authors ever. I'm a huge fan of the Night Huntress Series, so based on that, I had high hopes for The Beautiful Ashes.
Melody: The Beautiful Ashes was one of the books I was most excited to receive at BEA. Just like Betsy said, I've been following Frost's books for years and the Night Huntress series/ Night Huntress world books are some of my all time favorites. Which brings me to question if I just had really high expectations with this new series? It's possible that my expectations were high but I really do feel the book was majorly lacking in huge areas.
Betsy: One of the strengths in this book was the world building which I thought was pretty great when we were introduced to other "realms". Aside from that, for the most part, I was underwhelmed and confused.
Melody: The only thing I somewhat enjoyed sometimes was the world building. It seemed mostly confusing but sometimes I would be like "woah that's cool" and it was usually followed by one of these:
Betsy: The premise of the story sounded promising and I was particularly excited that it was a New Adult book.
My biggest issue is that
I had a hard time connecting to the characters and having a genuine interest in them and their journey. I didn't think that the character development was very good which went hand in hand with the lack of connection. With that being said, If you're a JF fan and want to give it a shot, try it out but try not to have high expectations.

Melody: As Betsy said, the characters were probably the major flaw in this story. Most of the time it didn't even read like a Jeaniene Frost book. Maybe going into it with different expectations will help!